the Laboratory for Brain Network Imaging and Modulation
at the Center for Brain Circuit Therapeutics

About The Center
The Center for Brain Circuit Therapeutics is a joint initiative across the departments of neurology, psychiatry, neurosurgery, and neuroradiology, all located within the Hale Building for Transformative Medicine at Brigham and Women's Hospital Neurosciences Center. The goal is to improve treatment for patients with brain disorders by directly targeting the brain circuits responsible for neurological and psychiatric symptoms. The center is multidisciplinary because symptoms of brain disease cross traditional boundaries as does the expertise needed to develop and administer brain circuit therapies. The center offers multiple forms of therapeutic neuromodulation because the same brain circuit can potentially be targeted in different ways. The Center combines research and clinical care to speed up the development of new treatments.
Michael D. Fox, MD, PhD, Center director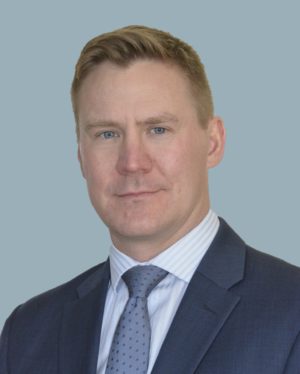 Michael D. Fox, MD, PhD, is the founding Director of the Center for Brain Circuit Therapeutics at Brigham and Women's Hospital and Associate Professor of Neurology at Harvard Medical School. He is also the inaugural Raymond D. Adams Distinguished Chair of Neurology and the Kaye Family Research Director of Brain Stimulation.
He completed a degree in Electrical Engineering at Ohio State University, an MD and PhD at Washington University in St. Louis, and Neurology Residency and Movement Disorders Fellowship at Mass Gen Brigham. Clinically, he specializes in the use of invasive and noninvasive brain stimulation for the treatment of neurological and psychiatric symptoms.
Dr. Fox's research focuses on developing new and improved treatments for brain disease by understanding brain circuits and the effects of neuromodulation. His papers have been cited over 30,000 times and he has won multiple awards, including the inaugural Trailblazer Prize for Clinician Scientists from the NIH, a single award across all medical specialties for advances in translational research.